Für den einen ist es die rote Telefonzelle, für den anderen die HP-Sauce und manche sehen sogar die Spice Girls als britische Ikone.
Was ein Tourist als typisch britisch sieht, geht bei den Briten zwar durch, aber für die Einheimischen zählen noch ganz andere Sachen als british icons, bei denen selbst im Land die Meinungen auseinandergehen.
Deshalb haben wir auch die britischen Wahrzeichen einfach alphabetisch aufgelistet.
Aston Martin
Bacon Butty
BBC
Big Ben
Britischer Humor
Buckingham Palace
Cheese Rolling
Coronation Street
Cricket
Crumpets
Cup of Tea
Das britische Pfund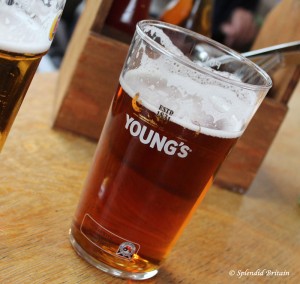 Das Pint
Der Mini
Der Minirock
Der Routemaster Bus
Die Beatles
Die Carry On Filme
Die königliche Familie (Royal Family)
Die Queen
Die Tube Karte
Doctor Who
Englische Gärten
Englisches Ale
Fish & Chips
Football

Full English Breakfast
Globe Theatre
Harrods
HP-Sauce
James Bond
Marmite
Monty Python
Morris Dancing
Pantomime
Das Pub
Punch & Judy
Roast Beef and Yorkshire Pudding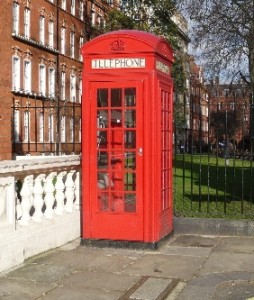 Robin Hood
Rolls-Royce
Rote Telefonzelle
Rugby
Schwarzes Taxi
Shakespeare
Sunday Roast
The House of Parliament
The Oxford English Dictionary
The Tower of London
Westminster Abbey
Yorkshire Pudding
Einige Traditionen, Verhaltensweisen oder wie Sie es auch immer nennen wollen und die von den Briten als british icons gezeichnet werden, haben wir nicht aufgelistet. Aber wir wollen Sie Ihnen auch nicht vorenthalten:
Mrs Beeton's Book Of Household Management (Erfinderin des Full english Breakfast)
Linksverkehr
Anstellen (z.B. an der Bushaltestelle)
Jerusalem (britische Hymne)
Was ist für Sie ein typisch britisches Wahrzeichen? Ist es auf der Liste? Falls nicht, verraten Sie es uns.